About
Schedule - EST
Sunday -
Monday -
Tuesday -
Practice 6-9:30 pm
Wednesday -
Work 4-10 pm
Thursday -
Friday -
Saturday -
Critheann (pronounced "Kree-an&quot wink is of the Ko, a small class of spirits and demi-gods who are bound to the mortal world when the heart of a ravaged ecosystem intertwines with a pure human soul. Critheann in particular was the product of a sabotaged Aspen grove and the troubled soul of a fisherman's
daughter, taken by the sea. As the Ko have such a close affinity to nature, each have no record of past memories and are destined to return to brute instinct and primal habit. Likewise, her name refers to the quaking of Aspen leaves, suggesting her agitation and restlessness as one of the many young Ko who choose to pursue their pasts. In her interest, Kree takes on a human form to explore the world beyond her fallen grove, eager to unearth her true self before she is overcome by "the beast within".

Her surrounding homeland grants her abilities pertaining mostly to wind and earth. While she can be cold and reserved, Kree specializes in the harmony of life magic. Her origin in the Aspen, called the "shield tree" for its favor in defense among the Celts, makes her a firm, reliable guardian as well as an enduring friend. In basic form she resembles an armored reptilian steed with hair that changes color as the leaves do with every passing season. The heavy bangles at her arm and leg indicate the Ko's attachment to the earth, though the tokens at her staff might be only objects of interest.
[[ under construction ]]
Friends
Viewing 12 of 20 friends
Journal
Journal
Signature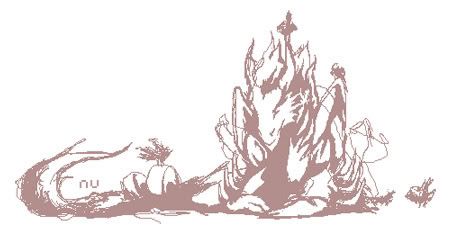 ...out of tune with you