When night falls we sleep and we dream of things past, things new, things that have happened, and of things to come maybe in the future. A peaceful a dream, a gateway to a long peaceful sleep. However sometimes that sleep goes from peace to black, a nightmare tears through down to your soul causing you to awake in fear and sweats. A nightmare might come from time to time but some people suffer from them night after night. Unable to get the peaceful sleep we are desire after a long day. A night plagued by nightmares.

Thats where Angel comes in. He's a dream eater, a cure for those suffering in the dark. In the night he comes and eats what plagues you but only if you know what it you want, desire, crave, and beg for. Our nightmares are his food and Angel is the savior to pull you out the darkness, leaving you in the peaceful sleep you want.

Angel is eighteen years old though he's older than that if the truth be told. Living, dying and being reborn is never ending cyle for him. So why does he exist? For us, the human race. Angel eats the nightmares and leaves us to sleep in dreams of peace. His actions are quick and soon forgotten by us and yet we gave him the name Angel for saving us from the darkness.

The lack of gratitude doesn't phase the dream eater, he's not mean to be seem or thanked for his job. Our nightmares are only his meal. Then why are the nightmares of young Setsuna the most delicious he's ever tasted? Has the distant dream eater fallen in love with a mere human or is Setsuna just a meal ticket?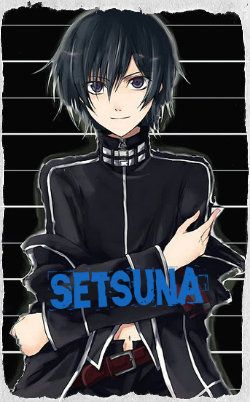 Sixteen year old Setsuna has always been alone his entire life. When he was born, his parents didn't even want him, so they put him up for adoption. As the years passed by, he saw all of his friends go, one by one. By the time his 15th birthday came, he was the last one left in the orphanage. A year after, the place was sold and torn down. Not having a home or a loving family, Setsuna had to find some place to live. Looking around the city, he spot an old, abandoned, mattress building. Even though all the windows were broken and the roof was leaking, it was still a place to live. For a few nights, everything was peaceful, but then the nightmares started. It was difficult for Setsuna to want to fall asleep sometimes.