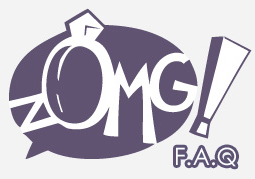 THIS GUILD IS STILL UNDER CONSTRUCTION
Tessen
This guild is mainly for preparation of the reopening of the original "The zOMG! FAQ" thread. In the mean time, I would still invite anyone and everyone who is interested in the game or who wants to learn more about the game to join. There are rules and exceptions, if you cannot follow these rules, don't even take your time to make a join request. Either way, if your breaking the rules, you will be found and punished for it. That is all.
READ THE RULES BEFORE JOINING! I WILL KNOW IF YOU HAVE READ THE RULES OR NOT
01
No spamming/bumping unless in the spam subforum.
02
No treating others with disrespect.
03
I can change the rules at any time. Deal with it.
04
Make me mad = ban.
05
Try to stay on topic unless in the spam subforum
06
The main forum is for zOMG! discussion
ONLY!
This rule is strictly enforced. Any offtopic discussion should be taken to the Chatterbox Subforum.
07
Please do not type illiterately. If you care enough to join this guild then you should care enough to type efficiently.
X
DO NOT POST NEW THREADS IN DATABASE SUBFORUMS. The database subforums are meant for the guild leader to post threads
only
, all other guild members are free to post in said threads, but are not permitted to post new threads.

[url=http://www.gaiaonline.com/guilds/?guild_id=65221][img]http://i49.tinypic.com/21mul3c.png[/img][/url]