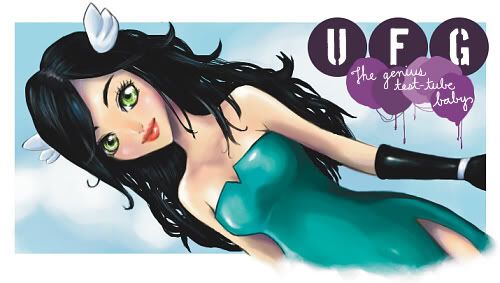 United Forums of Gaia

Read through this page so you know what to put in your application!

Everything you want Gaia to be and more
Established by Setzer, July 22nd, 2004.
||[ Who Are We? ]||
We're a guild who strives to break the boundaries between our home forums. Here you can talk to people who regular every forum from Art Discussion to ZOMG. We're all here to mingle and have fun without worrying if our topic is gonna be spammed with junk and flames, or wondering if our topic fits forum regulations or not.
||[ How to Join ]||
There are two ways to become a member

First
is by invitation. You can get invited by a member recommending you. You can also get invited if we see you posting in the forums and think you'd be a great member to the guild. We don't send invites out by accident, so don't sweat over it! Just Join!

Second
is by sending in an application and telling us why you want to join. If you're a friendly person who is capable of discussion you're in. Easy peasy. We're not gonna drop your application if you typo one word or anything ridiculous like that. We're not elite, just regular members.
DO
put thought into your application though. If you leave the application blank you'll be denied instantly.
Just tell us a little about yourself and why you want to join.
It's that easy.
||[ One last thing! ]||
We're a relaxed guild that doesn't really have any strict rules.
BUT
, if you're here to cause trouble to other users or to spam up our forum we'd suggest you find another guild.
This guild is for discussion.
And with that, we really hope you'll join us!