The Attention Deficits - We're not violent people!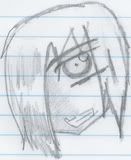 Come in...
~Rules~



Don't be an utterly moronic person.


You must be somewhat crazy to get in. Or more.


No racism, or hatred toward any group. That's bull.




Listen to the Captain and Co-Captain. If they say anything, anyway.




Come to meetings.




Have a frickin' ball.




Do you love random insanity? Do you enjoy the company of those who are seemingly out of their minds? You came to the right place. Here, you can feel free to be your wacky self, and you have others to share it with. Start a conversation, spam, draw, write, organize fishing trips, meet in Gaia's towns and show the world how insane you are, and more. Featuring six sub-boards and a few open crew spots, this place has all you need.
You're in good company.