(This guild has a required application form)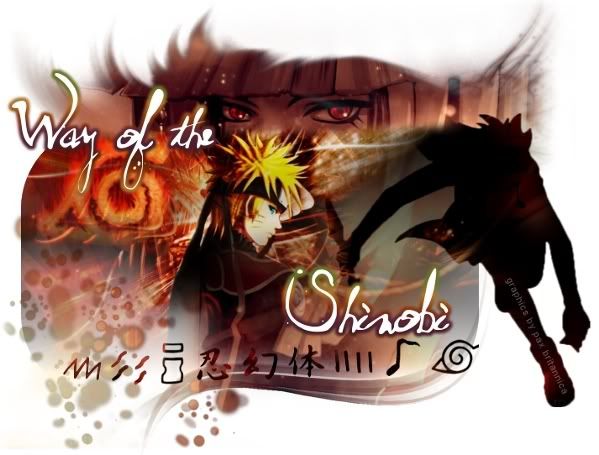 "We are active. We are fun. We are family. We are WoTS...


AND WE ARE BACK!"


- Uchiha Roxas, WoTS Captain

After a few months of being dry and deserted, one of Gaia's most legendary and acclaimed Naruto Guilds returns for its Sixth outing! With the reset button pressed and the cobwebs cleared out; Naruto: Way of The Shinobi returns with not just an all new vision and generation of cool characters but a new aura and a totally new story including our newest addition to the village roster: Yukigakure.

It has been one-hundred years since the old WoTS storyline. The New Wind Country has kept a tight hold on its position amongst the Great Shinobi Nations and has finally just become The Wind Country once again; Aoigetsu and Akatsuki's war for the Biju has long been lost to the desert that is time with both factions' members becoming almost mythical in status and their exploits fading fast from memory. Even the Chiyura of Water Country, once the most influential and infamous clan in all of the Shinobi world has been devoured by the beast of time as all its members were hunted and executed bringing about the their final end. All that has seemed to survive is the Great Nations and their Shinobi as a new generation take the reigns and begin to steer towards both their destinies and a new bright future. Even Yukigakure, a once minor village has elevated its status to something on par with Konoha, Kiri, Kumo and Suna thanks to the bright and eager idealism of its new generation of Shinobi.

So the only thing left to ask is this: Will you be this new world's salvation or its destruction?

To join the mayhem simply fill out the application form below:

Would you consider yourself Literate, if so how literate do you see yourself?

Are you confident in your Naruto knowledge, even if you do not watch the show or read the manga?

How active do you plan to be and will you remain loyal to the guild?

Could we please have a 200 Word RP sample?

Do you feel confident enough with the profile format to be able to use it and take part in WoTS' application procedures properly?

Please donate gold to the account "wots mule," not directly to the guild. This allows us to use it for contest prizes.
Alliances