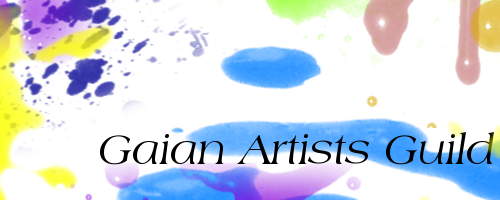 This is a place for any and all artists who are willing be intelligent and mature. Come here to show your art, participate in discussions (no spamming), receive critique (no flames), and much more.
Although we accept
any
artists, this is
mainly
a visual arts guild, and may not be beneficial for writers or musicians.
Good spelling and grammar is a must. If in your request, you seem unable to use capital letters or spell words, your request will be declined.
*Currently under MAJOR construction, so your acceptance may be delayed. We do try to check about once a week.*
We are working to make this guild more active, more organized, and better than ever!