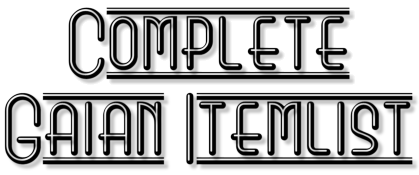 Welcome to CGI!

The CGI is, as implied, a list of all the items Gaia has to offer. Please keep in mind that the CGI is not a price guide. There are price guides listed in the linklist that you can use to find values.

The guild is set to private, which means that anyone can view the items lists, but only members can post in the forums.

If you would like to donate gold or items to the guild, just send a trade to CGI Mule.