About
Heys all..
I am

Angel

I am currently a student.
I live with my parents and brother...

I love to be on gaia and specially Zomg

Currently questing:
1. Eve's Wings

2. Jophiel's Wings

Quest Completed:
1. Astra-3: Sweet Charming Blush

About my store:
U can watch my store for items.
Please don't beg. PM me if u wanna trade a particular item.

My favourite avatars till today: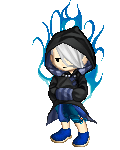 Friends
Viewing 12 of 88 friends