All About Me!! YAY!!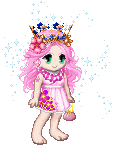 Last Login: 03/02/2016 1:21 pm
Registered: 11/04/2006
Gender: Female
Signature
Some are born with greatness, other have greatness thrust upon them and are expected to deal with it. Which would you rather be?
Equipped List
Interests
Favorite Movies/Anime
Favorite TV Shows
Favorite Reads
Favorite Music/Bands
Hobbies/Interests
Wish List
About
I love to talk to my friends, have fun and enjoy life. Reading, writing, and going on the computer are my hobbies and I do them everyday. I love so many things and people . I hope you guys and gals all like me for who I am. I also have the most amazing boyfriend in the entire world and couldn't be happier with anyone else ever.
Journal
Sakurachan0342's Daily Journal
My journal will consist of daily experiences, funny stories and well anything I can think of.