Best viewed in large desktop and in google crome.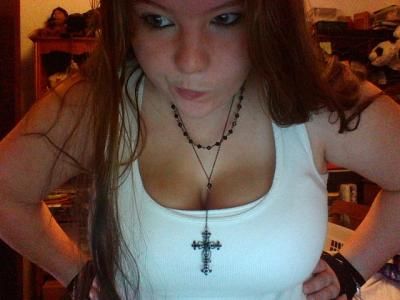 I'm twenty one, and I'm married to someone who is six and a half years older named Michael, our anniversary is August 24th 2012. My birthday is May twenty sixth, and my real name is Larissa; though I go by Rissa or Roo. (Hence the Gaia name, Bearie is Bear, because my favorite two things are frogs, and Panda bears.) I'm studying for my GED right now, and I hope to take the test by the beginning of next year or toward the middle. I am a bumper, and a sign maker, though I don't do too many signs lately besides on deviant art. I should have a sign shop up on Gaia by the end of the year. I'm a artist in progress, I'm still trying to find my own style, but I'm not very good at drawing. I know it takes time, and between studying, bumping, and spending time with my husband, I lack the time to draw. I am a cat owner; I own three cats, Alicia, Jeremy, and Sammy. My Babies are the most wonderful kitties I could have asked for, though each one is different, I still find them all each the same level of loveable. I'm not a real life mommy yet, but my best friend / Gaia daughter Taylor is a great reason to get online each day. C: I love you Taylor!
I will be offline Tuesdays from 2-4 and Thursdays from 6-8, other than that, I'm a bumper in my own shop and another shop, and a frequent role-play which will take up most of my time. Though I'd love a conversation if you are up for it!