Queer Mishel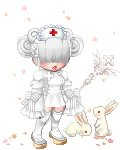 About
{ me }
Q, QM, Mish, Mishel
newest main account
gaian civilian since 2003
pls no random friend requests
don't copy my stuff
equipped list is private
{ artwork rights disclaimer }
if you order artwork from me, i

do not

give you permission to edit/redistribute/sell/auction any copies/prints of the artwork you ordered. the artwork you purchase from me is for personal use only (uploading the artwork to physical/digital galleries, online profiles, online signatures are okay). i retain the rights of the artwork, but i will

never

claim the rights to your character/avatar, nor profit from artwork i have drawn for an individual.
{ i am }
queer
coy
friendly
possessive
obscene
happy to block jerks like this
{ interests }
drawing
fashion
photography
cosmetics
music
your mom
{ likes }
females
kindness
humility
sailor moon
tentacles
costumes
{ music }
muse
vast
iamx
tool
garbage
tori amos
lady gaga
rammstein
smashing pumpkins
a perfect circle
iron & wine
elliott smith
sneaker pimps
imogen heap
depeche mode
the cure
new order
gorillaz
roxette
björk
{ dislikes }
liars
drama
copy-cats
rudeness
greed
prejudice
{ links}
my chat thread
†

may 2013
Journal
Ramblings
Signature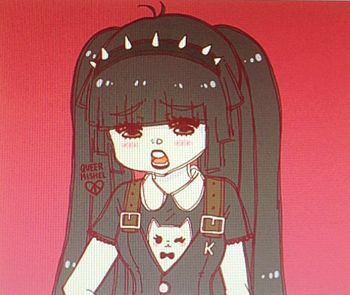 QM | 20's | Artist

I create my sig stuff
Don't steal them
Copying is not flattering