About
Questing


uhhh. . . Questing a Job in real life

Please donate any bugs, inks, flowers, trash, credits, fishes, zOMG, & alchemy items you don't want :] Trying to reach lvl 10 in Alchemy c:
not much to say but i LOVE RuPaul's Drag Race
huge & proud fan of tobuscus, the creatures, pewdiepie, immortalhd, chilledchaos, and about all things videogame related!

Send me a PM if you want to chat about videogamess or anything elsee



music, peace, & love, ~ <3

Donators:
Thanks to all previous donators of mine C: I accidentally deleted your usernames

but thank you all none the less. So here is my new list of donators XD

P.S: If you've donated and your name is not here/ or one of the items you donated is not here please PM me. I lose track xD.
NomNomHoney_


(Memphis' Wing Bra, Sunshine Floral Apron)
Unlawful Step-Kid

(Black Porcupine Backpack)
lizhybridwolfbat


(Purple Dark Elf Corset,Pearl and Aquamarine Necklace

)
iSCSi
(Coco Fleece Hat)
Isolated Whore



(Baby Pink Sweetnote Hat,
Familiars of Demonic Affection

,
Jack's 2k12 Pumpkin Monocle)
eatmybeaver






(Many different trash, flowers, & alchemy stuff C:

)
Starie Mareep



(Alrunette

, Angelic Mood Bubble, Snow Feather

)
BarkingZombieMouse

(Black Diamond Green Jacket)
l-Free Hugs-l

(October Birthstone Anklets

)

PIKACl-lU

(Raspberry Iced Tea

)

Collector777


(Picolitrosso's Urn


, S-Pop Club: Taja


)

l o l i p o p m i l a


(Kiki Kitty Mylar Birthday Balloon

, Birthday Cupcake

)

D-ment Psyche

(Red Denim Tight Jeans)

Blue Sugar Cookies

(The Moon (Mewn Mew!))

Im Allen Walker

(Lite Rainbow



)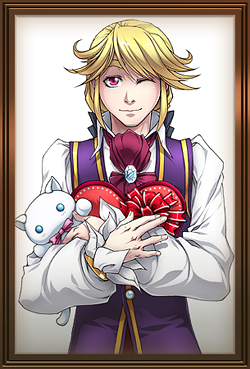 Friends
Viewing 12 of 44 friends
Journal
YOLO
One does simply not YOLO . . .
Multimedia
Signature


Questing a job in real life

o / 1
Tobuscus, The Creatures, Seananners, ImmortalHD, ChilledChaos, Pewdiepie, & videogames =


HUGE fan of RuPaul's Drag Race & Drag U

Please donate any alchemy components. Trying to max Alchemy c: