A Big Thanks To Everyone Who Has Helped Me:
99th Dream: 200,000 Gold

Anon: The Knightmare

Imaginary Turtle: Wind Security Blanket ; Gimpi ; Chyaku Norisu Scarf ; Fremere's Guard ; Dark Halo ; Nartian Star ; Ascended Demon ; Mobius Magician ; Demonic Anklets ; NeoGaia Hero ; Shadowlegend ; Gogh Reed ; Ancient Katana

I Bite Me Please I: Black Ops Gear

PelvicThrustingGood: FMAB Ling Yao/2,500,000 Gold
I Insert Name Here I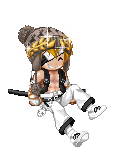 Last Login: 05/11/2014 8:48 pm
Birthday: 06/05
Things I Need To Finish My Avi.
Me.
What's up guys. I'm a musician; I play guitar, piano, drums and bass. I'm also in college, pretty busy there so I get on this every now and then. I remember when I was a kid and on here, a lot has changed. I'm easy to have a conversation with, and I'm a pretty nice guy. So hit me up, later. If you want, Kik me: krazimonki.
The Few Friends I Still Have Since I Left.