About

Hellooo

I'm Foxeyes91 and welcome to my page.

A couple of quotes I feel like would represent me are: "The trick is to not let people know how really weird you are until it's too late for them to back out."

and "Don't mistake my kindness for weakness. I am kind to everyone, but when someone is unkind to me, weak is not what you are going to remember about me."

Anywho I've been on gaia for awhile but I still like meeting nice fun new people, so don't be afraid to comment me and stuff.


Well I don't know what else to say, but thanks for stopping by!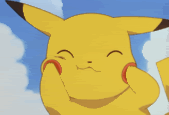 Friends
Viewing 12 of 166 friends
Journal
Foxy's Space =P
Haha I was just wonderin' if people actually read these =P
Multimedia
Signature

There is nothing sadder or lonelier
then a night sky with no stars.