About

Hellooo i'm Foxeyes91 and I'm that kinda person that laughs and smiles all the time (lol well most of the time). Haha and I'm usually random too.

I've been on gaia for awhile but I still like meeting nice fun new people, so don't be afraid to comment me and stuff.

Hmmm other things about me...... Hahaha well as you can see I can't really think of what eles to say, so I guess you have to be my friend to really know me.

And just a random clip!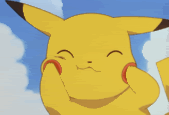 Friends
Viewing 12 of 165 friends
Journal
Foxy's Space =P
Haha I was just wonderin' if people actually read these =P
Multimedia
Signature
Theres nothing sadder
or lonelier
then a night sky with no stars.