If you want to join this guild, please tell me how much you plan on posting and why you want to join. No more blank requests!
-Barnowl6-5
The greatest pirate guild you will ever find! Ever! This is where the age of pirates begins!
Here you can set sail and become one of the greatest pirates of all time and just have fun!
All are welcome so what are you waiting for?
Plot
DARKGREEN CREW
This crew is full of dark secrets and deception. Those are wise to fear them...
CAPTAIN Night - Night Witch the Third
FIRST MATE Crow -
SECOND MATE
CREW MEMBERS Vivian - Spy/Assassin - Scorpion Ghost Sting

STATUS


LOVEY DOVEY CREW
The Lovey Dovey Crew may have a young girl as captain, but they are nothing to be trifled with. All members are female.
CAPTAIN Mary (Lotslove) -
FIRST MATE Kissy Face -
SECOND MATE Makelove -
CREW MEMBERS

STATUS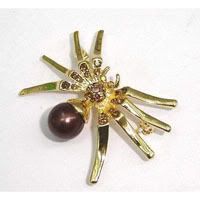 BLOODY DEATH CREW
One of the darkest pirate crews on the seven seas, captained by more monster than man. Everyone knows their dark names.
CAPTAIN Dead
FIRST MATE Bloodmark
SECOND MATE Deathmark
CREW MEMBERS Bones - Sharp Shooter

STATUS


RED DIAMOND CREW
Probably one of the more pleasent crews, they can never turn down those in need.
But they are to be feared when angered...
CAPTAIN Niko -
FIRST MATE Darkmoon - BarnOwl6-5
SECOND MATE Nami
CREW MEMBERS Missy - Doctor
Ronnie - Mascot
Robin - Navigator
Sanji - Cook
Yoshi - Ship Guard
Roshi - Ship Guard
Jimmini - Look Out - The Eds
Gerald - Hypnotist
Silver - Spy
Odis - Shipwright
Kombo - Sharp Shooter
Jay - Apprentice Cook
Dexter - Look Out
Jarvis - Musician


STATUS


THE NAVY
The feared navy hunts down those who threaten others. But even those who seek justice have their own secrets as well...
CAPTAIN Gold
FIRST MATE Copper
CREW MEMBERS Lead - Assassin


STATUS

Characters outside the Crews
Oswald
Noah - Travelling with Red Diamond
Indigo - Travelling with Red Diamond - Fairy Queen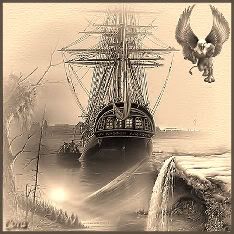 THE RED SQUIRRELS
The Squirrelly Pirates are an odd bunch of talking animal pirates, led by a red squirrel.
CAPTAIN Conker (and Ryuta) - Westice
FIRST MATE
SECOND MATE
CREW
Darkclaw - Assassin - Scorpion Ghost Sting
Liu - Navigator - Bang the Devil