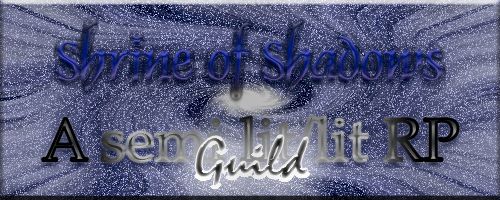 Welcome to the world of Shrine of Shadows. This entire guild main forum is one giant rp. There will be a section for Misc. rps eventually.
The story is explained inside, but you must register in the guild to view.
Of course, there's a form for registering. Very simple as well.
Screenname:
Previous rping example: Something that shows your style of rping. Either a link or a typed up example.
Basicly, if you don't use ** or anything like that..you're good.