Emyre
(?)Community Member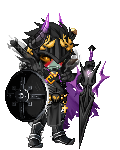 Posted: Thu, 13 May 2010 03:37:38 +0000

So, here's the original thread, posted in the SF forum.
It's a little long-winded, so I'm going to condense it, and see what the zOMG! community thinks.

Yes, it would be a great way to

blackmail

convince people to keep playing zOMG!.

"Animated Items".
No, I'm not talking about items that move on your avatar.
I'm talking about a variant of Evolving Items.

It starts out as a single-pose item, such as a hat, scarf, jacket, or hand-held item.
Being an Evolving Item, it changes over time.
But not as a result of weekly EI reports.
It changes by absorbing Ghi, resulting in it Animating.
As in, becoming an Animated.

For an example, the OMG hat.
Please note that I'm not saying they should re-release the OMG hat, or change it to do this.
It's merely an example with a well-known item and monster.
So, you have the OMG hat.
By going into zOMG!, the hat "absorbs Ghi", and after, say, 5 hours of play, it begins to Animate.
You no longer have an OMG hat, but rather an OMG Monster, with several companion poses, an "OMG your head!" pose, and matching pants, jacket, and sunglasses.
After another 15 hours of play, it animates further.
You no longer have an OMG, or it's accessory poses, but you now have an OMFG monster.
Aside from more companion poses, this comes with some badass boots, pants, some head-wings, and a new hairstyle.
Again, after, say, 30 more hours of playtime, it morphs into OMGWTF, with even more poses.
Another small amount of playtime, say another 5 hours, unlocks all the poses, "finishing the Animation", resulting in a final pose, and unlocking "I AM" poses for all the forms.

Now, before you say this is impossible, consider this.
We have Ghi. This obviously keeps track of our playtime.
And Evolving Items originally weren't going to have bulk evolutions.
They were going to evolve a week (or whatever amount of time) after you bought it, regardless of when the EI report came out.
So... stick these two codes into a motel with a cheap bottle of wine, and see what happens, yes?

Now, one question remains; Where would we get these items?
An obvious option is the Cash Shop.
This would (hopefully) generate revenue for zOMG!, while simultaneously boosting user counts.
Another option would be "prepping" zOMG! craftables in some way, to become Animating Items.
This could include giving multiple copies of a Kokeshi Doll to get an Animating Kokeshi, giving X amount of Orbs to Nicu in order to Animate it, purchasing an "Animating Crystal" from the CS and using it on predetermined items, or any combination of the three.
Obviously the first would have a much needed side effect of boosting the values of zOMG! craftables.
The second would also encourage people to play and fight, so they can get the necessary orbs to Animate their items.
And the last would generate revenue, ofcourse.

And incase you need any sporks;
Would you pay Cash for an Animating Item?
Would you collect, say, a dozen of one recipe to make an Animating Item?
Do you think it would boost usership?
How do you think Animating Items should be obtained?