Valheita
(?)Community Member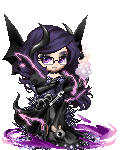 Posted: Thu, 29 Apr 2010 03:09:52 +0000
THERE ARE TWO IDEAS. IF YOU DON'T LIKE ONE, TRY THE OTHER ONE.
As it currently stands, there's no individuality in zOMG!. The only thing that separates you from your peers is your comparative skills as players.
Those of you who have sniffed around the forum for awhile would know that this is very off-putting for people used to more traditional styles of RPG - and certainly it makes a BIG hit in the gameplay value of zOMG!. A key element of MMORPG game-play is the role-play/character development aspect, which is largely killed off by the lack of individuality.
Without a defined class system, there's not a lot you can do work around this... though I'll float a few options which will increase the potential for characters to be little more than space fillers. At the same time though, I'm going to suggest that perhaps the lack of definition between classes is a good thing - if it's better embraced by the game play.
First off:
Why the lack of individuality hurts game-play and various subtle changes that could be implemented to "correct" it.
As previously stated, a key aspect of RPG development is character growth, it's what separates RPG from FPS etc. The game with the greatest level of customization and individuality receives greater accolades. In zOMG!, you're not a lot more than the rings that you bring, and the skill you possess. Especially since the difficulty setting is such that you're REALLY only as useful as the buffs you bring to the table in the crew.
When I first played zOMG!, I was undeniably put off by this lack of individuality - and this was before things like Orb Swap, and vanilla AoE buffs. I like the possibility of a build actually having importance. The idea that perhaps my avatar has a reason to be chosen over someone else other than merely because people think that I'm good at playing.
Obviously, you can't simply implement this change. Most RPGs allow you to simply make a new character should your original build be... unacceptable. You can't lock players into their ring choices on a site where accounts are a pretty major thing - it's who you are. There are possibilities though!
And it goes beyond simply being equal to everyone else, you're not even defined as a certain level! One ring build makes you a C.L. 10.0, the other one might force you back into Old Aqueduct or earlier.
Since it's just linear scaling though, this won't affect what I'm about to propose:
1) Skill Points: There are 4 skills. Attack, Heal, Buff, Crowd Control. - Each quest line you finish, grants you a skill point which can be put into one of these four. This means there'll be... Oh, 5 or 6 skill points to distribute. You can then feed these skill points into each of the skills to increase your power in those ring types by one of 3 levels. 1/3 in Healing gives you a say... 5% increase in the effectiveness of your healing rings. 6 skill points allows you to max 2 of the 4 skills.
2) Ability Points: There are 6 or 7 stats. Alongside the "Skill Point", you earn two "Ability Points". These can be used to build up your Stats, like HP, Weight, Foot Speed etc... Each point you invest, gives you a 10% bonus, up to a max of 30% (this is roughly how Ghi functions now)
Now
with the above system you
cannot
redistribute your points willy nilly... though with the above rationale (importance of accounts) you can't simply lock people into the build. I'd suggest a gold sink like feature, talk to Nicu, and for the price of 1k per "Point", he'll move it off a skill and back to the pool.
It's not true individuality, but it's close enough to provide at least the illusion of character growth. This is similar to the approach used in Champions Online, so there is an MMO precedent.
Secondly though:
I think there's a lot of unexplored potential in this non-individual approach to character growth.
It does mean that the only difference between players is skill - now the casual group aside.. this does to an extent encourage the development of knowledge and skill, which is good.
However, there's nothing to support this development of skills. You cannot run out of range of the Stone Coatl's laser attack (correct me if I'm wrong). You can't strafe out of the way of a slow-moving ranged attacks (fair enough, most RPtl;dr:
Gs don't have this).
I would propose that adding some support for movement skills, attack timing, flanking and things that will differ greatly from individual to individual would make the game a bit more engaging.. though it would be a hybrid FPS/RPG and this may not be possible given the current build of zOMG!.
(Complete re-writes of core gameplay would be, after all, disastrous. That's why my point suggestion is more of an appending to the current build, than a re-write to allow for all new functionality.)
What I'm proposing here, is an approach which would give these minor differences in skill level some real game value. At the moment, as long as the user knows to use RR4 buffs, and doesn't charge blindly on - you're set. With this approach, then players who knew how to move, or work together would be more valuable, thus restoring a sense of individuality as per an FPS rather than an RPG.
Either way, I feel that zOMG! is falling a bit short of it's potential in this regard. A bit more support for player skill, or a bit of individuality to make us feel less cookie-cutter would be nice. I'll admit up front, that neither are minor changes, a tweaking of a variable, or an adding of a function for example. At the same time, personally I feel that the first proposal, perhaps more so than the second, is definitely worth the time to implement.
tl;dr:

Either implement a skill + ability point system which is more concrete for a character, or adjust the code to allow for a greater application of player skill.
No spoons for you. There's about 1000 words in this post, I'm sure you can find something to discuss.
Closing Notes
:
These are common concerns raised by players:
1) The second idea will NOT increase the difficulty of the game. It will merely provide a method to improve your play skill above picking a good set.
2) The first idea will NOT result in a notable need to rebalance the game. At most, perhaps a +10% to end-game/Shallow Sea mobs.