Silvanius
(?)Community Member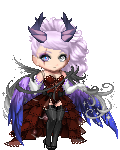 Posted: Mon, 16 Jun 2014 17:07:37 +0000
xxxxxxxxxx
xxxxxxxx
███████████████████████████████████████████
xxxxxxxx
━━━━━━━━━━━━━━━━━━━━━━━━━━━━━━
xxxxxxxxxxxxxxxxxx

♛* DEATH IS ONLY THE BEGINNING DEATH IS ONLY THE BEGINNING DEATH IS ONLY THE BEGINNING DEATH IS ONLY THE BEGINNING DEATH IS ONLY THE
xxxxxxxxxxxxx
● ● ● ● ● ● ● ● ● ● ● ● ● ● ● ● ● ●

● ● ●

● ● ● ● ● ● ●

Atticus listened to his younger brother, he would wait for as long as he needed for his little brother. As the scent was put in front of his face, he took a deep whiff and yelped when the hand was lodged into his side. Oh, he liked the pain which Law's fist had dug in, but what he didn't expect was the body of his falling to the ground as he rubbed his face in the ground. The scent he had picked up on had a lot of cat scents on it, how hard would it be if the scent was covered with cats? Not many people liked cats at this school right? Lies, there were plenty of people who loved the company of cats. He was also rubbing his head on the ground because his mind felt like it was splitting after Lawrence had left the room, now that some memories of home were coming back. Hearing the footsteps come back, he had a thin layer of sweat on his body as his breath was fast and shallow, trying to deal with the pain of the broken rib going through his body. "C-coming in a moment..." He said softly as he gripped his bruised side with the broken rib. How much more of this could he take? A lot more bashing, he loved the adrenaline passing through his system, the endorphins keeping him awake until he either got to his room or the Headmasters room. Moving closer to his brother, he whispered the words of farewell into his ears, saying that he simply couldn't tonight. He needed sleep before he broke down in front of them, even though he was holding the bruise, keeping himself awake at all costs.

When he reached the room of the Headmaster, he stood at the door on his two legs, knocking at the door. He only knocked three times and

saw

heard the door open but didn't hear the door slam in his face, so he made his way inside quietly and moved towards the dog bed. He wasn't allowed to sleep in his masters bed, it was only for sexual interactions when it came down to it; soon the pup was fast asleep without a care in the world. He simply didn't know how much time had passed before he heard footsteps coming near the room. Lifting his head up, listening to the sounds, he heard the other person wake the Headmaster up.

Flinching internally, even Atticus knew not to do that; he had been on the receiving end of Ryuu's wrath, it was one thing that you just DON'T do... wake the sleeping dragon. If you had ever heard the phrase, do not meddle in the affairs of dragons; for you are crunchy and taste good with ketchup. Atticus would have to agree hearing the bones break on a guy, probably one of Ryuu's flunkies and smelt the bit of blood. He wanted to get out of bed to lick the blood, so as he was moving out of the dog bed, as he was just about to step out of it but put his hand back in the bed as he heard Ryuu tell him to stay put where he was. He decided to fall back asleep few however long it was, before his ears perked to the sound of the door locking.

The soft foot falls of Ryuu came closer and even if he knew it was coming, a yelp still left his mouth as his face pressed against the pillow.

~~
Opening his eyes slightly after having one hour worth of sleep, Kau wanted to lay in the bed after being so damaged, two piercings had been torn out, a broken shoulder had been sustained and he had plenty of bitemarks over his body as he was bleeding here and there with pieces of his hair torn out, his neck was bleeding a tiny bit due to the bit marks, he heard Ryuuzen leave and he was left alone with a man in black, knowing Ryuu he had put that into play so he wouldn't die. He couldn't exactly allow this guy to touch him as he tried sitting up and groaned, man he was sore, of course he would be, but he would have to forego wearing a long sleeved shirt and the bondage shirt, because a) it would hurt taking the damn thing off, not that Kau actually hated it, but it would get annoying as all hell.

"I was instructed to make sure you are still breathing by the end of today, Kau sighed and allowed the male to patch him up. It was annoying, but he stayed still, not moving about and felt his arm get supported by a sling of some type for his broken shoulder. Once all was said and done, he walked into the kitchen, not seeing Remi nor Leo that was there but smelling them and tried to make a sandwich for himself, with a great deal to struggle with.



Where: Kitchen Comapny: People... maybe Thoughts: Time for something to eat.