Silvanius
(?)Community Member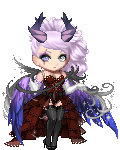 Posted: Fri, 31 Jan 2014 07:42:06 +0000




Ikki had done alot during the month after that time he had met with Angel, a couple of weeks after the shoot that he had done with the snobby star, he had gotten a visit from his mother. He was confused as to why she was there, why would she visit him after everything that happened when he was a child and she was homophobic. She had wanted to be a mother to her son again after all this time, but that wasn't what Ikki had wanted. They had gotten into a huge argument about what she was doing here and she had declared that she still hated him after all this time. It wasn't a shock, but Ikki had hated the fact that she had said she still hated him even after everything. It wasn't a surprise, but she left the apartment Ikki had been staying at after saying this. She wanted nothing to do with him, she had always wanted that and nothing would change that, except what Ikki wanted was to be accepted by his mother, not rejected time and time again.

Soon after leaving the apartment, like a few days afterwards she had gotten into an accident. Ikki had rushed to the hospital to make sure she was fine and saw a few other relatives there. They had given him dirty looks, he looked at them in anger. "What do you want?" He had asked them, and they shut up after that. He was disowned from his mothers side of the family all because he was gay and they knew it. They had heard the news from living around London that he had dated a guy, they had hated him just on that notion, it made Ikki all the more angrier and because his mother hated him and the rest of her side of the family, he was the one to pay for the funeral costs. He had no choice. He had argued that this treatment towards him was unfair, but everything kept bounding back to him, he soon gave up and took the burden on his shoulders after putting up a valiant fight. The papers would bound back to him anyway, so why fight it? There was no point at all.

So Ikki had to use his money to pay the funeral costs for everything to go smoothly. No one would help bail him out. Not even Angel at this end, except he hadn't really told him about all of this, he didn't want to ask for help from that snobby person. He didn't want to just go and beg for help. So it kept going like this for a week or so until he had gotten into an accident.

A drunken driver was driving on the wrong side of the road, and Ikki was walking down the path on the way home. He didn't want to drive home because of how many tears he had falling down his face. He had just come from the hospital and was probably almost home when the driver had hit him head on, the drunk driver veering off of the road and Ikki had gone over the hood of the car once his body had hit the front bumper. His body went over the hood of the car then on the roof over the rest of the car. When his body hit the road on the other side of the car, he had broken three ribs, two on one side, one on the other side. A punctured lung was also in the mix as well as a broken leg, some injuries on his face and a broken elbow.

He had been out cold and he didn't know what happened but he had been in the hospital for about two and a half weeks now. Groaning, he heard beeping. Was he in heaven? No, heaven wasn't this painful at all. He was alive as his eyes popped open slowly. His eyes searched around the starch white room. Breathing hurt, but he was being helped with breathing somehow. Ikki looked at the stranger that was next to his bed. His eyes opened wide and backed up a little but he couldn't move far without a grunt of pain come out of his mouth. Where was he? Who was he himself? The person next to him was very familiar to his memory as he looked at the ravenette with red eyes. "Z...eke?" He asked then held his head, it had gauze on his head, his head hurt quite a bit as he moved to lay back down. "Where am I, why am I here and who am I?"