ZombieBalls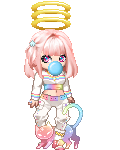 Details
Last Login

09/06/2019 10:42 pm

Member Since

10/31/2003
Location

NY

Gender

Female

Birthday

09/25
---
Interests
Favorite Movies/Anime
Favorite TV Shows
Favorite Reads
Favorite Music/Bands
About
My birthday is Sept 25th. I love just hanging out with my friends and bumming around. I've been dating my bf Zach for the past 7 years and its been amazing <3
I'm a forensic psychology student and I also work full time.
I love animals, gaming, and anime.
Donators <3
Anonymous: Teal Not-So-Cuddly Dragon Hoodie
heart
heart
Emi516: Penguin Slippers <3 <3 <3<3 <3 <3 <3
whizard_dragon: Ethelos <3 <3 <3 <3 I love reptiles!! =D
mewrizu: Twin snake shoulder pads <3 <3
rawrioreo: Ruby Toadstool
Mystery Jeeves : rainbow lollipop
Alchemy Fairy(unknown) :You got: Philosopher's Cache: Sapphire
Princess Lanalie: Staff of angels
heart
heart
heart
American Revelations: 100mil
emotion_bigheart
< That helped me get my horns!
Click on the pictures to reach my various stores. =)

Journal
Just stuff =)
Just random stuff I feel like posting about