About
Kay Wanderlust.
~♥~
Sleepy little punk thug with a give 'em hell attitude.
I sold my soul to the League of Legends.
Spn and video games are kinda my thing.
Memento mori "remember death"
The Latin medieval designation of the theory and practice of the reflection on mortality, especially as a means of considering the vanity of earthly life and the transient nature of all earthly goods and pursuits.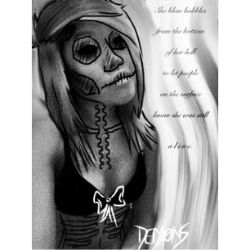 Friends
Viewing 12 of 254 friends
Journal
Yuuki's Thoughts`
Im inspired to inspire you to inspire others<33[:
Multimedia
Signature
>Always lurking the forums.
Member since oh'7


24|Petite|Married
Potatoe.