About
heart
. I love friends, as well as I love meeting new people, as well as owning slaves, therefor, leave the private messages too me! I'm canadian and proud of it too!
4laugh
What else is there to say about me? Not much, I love roleplaying so if you think you're descriptive enough for me, then go ahead and give me a pm once more, sending me that intro and we can start an Rp. I do just about anything really so keep me interested.
Much love to you all!
heart
Ottawa!
Latest news:
Anime convention this Saturday November 18th!
Character to cosplay:
Ayame Sohma (fruits basket)
Wish me luck.
Japan 4 ever!
~*~
Announcement, I am once more back in the Castle De'Seas guild ^_^, Yay for Rp! Such an awesome guild
4laugh
~*~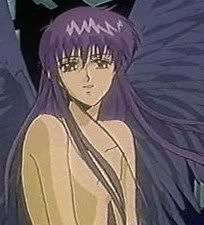 Anime list:
Loveless
Earthian
Strawberry panic
Gakuen heaven
Papa to kiss in the dark
Sukisyo
Tsubasa
InuYasha
Ragnarok
Petshops of horrors
Cardcaptors
Catgirl nuku nuku
Revolutionary girl Akena
Chrono trigger
Yami no Matsuei
Angel sanctuary
Gravitation
.Hack://sign
Naruto
Witch hunter Robin
Blood
Spirited away
Castle in the sky
Kiki's delivery service
Vampire hunter D
Hellsing
Fruits basket
FFVII OAV
Fullmetal Alchemist
Saiunkoku monogatari
Howl's moving castle
Fushigi yuugi
Vampire hunter Miyu
Ouran highschool host club
My sexual harrassement
Sensitive pornograph
Level C
Friends
Viewing 12 of 18 friends
Multimedia
Signature
I do Avi Art!!! ^_^ PM if you wish your avatar drawn


Demonic mistress Laia
Slaves: Kero_Catgirl