LOGICAL PROFILING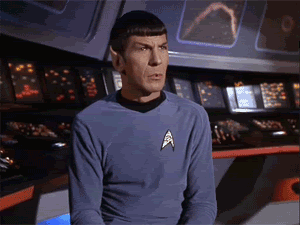 YUNIE DOESN'T WANT A BOYFRIEND
WHAT SHE WANTS IS MR. SPOCK
There's so much to know. And it makes no sense because I'm what Anne Frank would call "a bundle of contradictions." I live in California, and I consider myself open-minded, but I believe in gun-ownership and I prefer elephants over donkeys.
I love Zutara, but ever since the Avatar: Season Finale, I've never been quite the same Zutarian. The creators socked me a blow that I doubt I'll ever heal from.
I'm a big Trekkie, and I also love Star Wars. So... burn me at the stake, nerds! Let me enjoy my life of Fandom; Transformers, Avatar, Star Wars, Star Trek, Bleach, LOST, 30 Rock... you name it! I live for television and movies, which only makes sense; I'm a ******** Californian!

******** NYC.
=)
.HEATHUS LOVES ME.
(=