About
Hai <3 It's Long hacking Melly. Hmmm... I literally don't know where to start because I have only known her for a day. c; Lol well anyways she's pretty amazing so far, I'd lLOVE to get to know more about her. xD Melly, Melly, Melly <3 I love your name. Lol I can say it all day (: You are a nice girl. You always seem busy when I talk to you though. What's up with that? ;3 Lmfao. Well, that's probably it for now Love you Melly <3
-Long Nguyen (isLONGasian)

Hiiiiiiii3 this is your best friend writing you a hack ! We were friends and then we got into an argument and I was always mean to you ;D but then we noticed that we shouldnt be mean to each other and we should be friends ! So now were not only friends but were best friends 3 youre adorable and have such a good heart ! Always trying to help someone c: I enjoy talking to you ,
-Luke (Paperss)
This Be Samantha Hacking Ma Girl Melodyy. grab some popcorn and coke and sit your butt down ! Well Melody Is The most CUTEST Girl i have ever met in my entire life. She is so Hot and Beautiful. Dont even think about messing with her or your Goijg to go threww the Whole family. We all got her back from the start. Just remember Your always being cared for. Dont wanna make this tooo long so GET LOST !! ~~ BYE Samantha LOVES YOU !!
-Lisa (IPerfect x3)
Eyyyy it's Jay hacking u Melly cx. I just wanna say you're an amazing friend and I've known you for so looong biggrin . You cute ;3 mhmmm. We are such great friends and I'm happy that I've met u because ur sooo nice you always make people happy and I hope that I can make u happy :3
- Jay (SlIeeping)
God, idk where to start!
Melly is honestly such an amazing person with such a big heart, shes like a sugar daddy! or well mommy in this case! she has a huge heart and im so blessed to be able to meet her, if you go and see her and say hello, she'll brighten your day with her warm heart!
love yah melly!
Dustin (Sir Cloudy)
Your Son c:
Hey to all you people creeping on my girl Melly's profile! This is Taylor aka KatyCatt-x here. Melly and I have known each other for a really long time. There was a time where we drifted apart, but just recently we found each other. I'm so blessed that I found this girl again. I've missed her like crazy. What can I say about her? Well shes like one of the nicest girls I've ever met on gaia. She's funny and sweet. I don't know what I would do if I lost her again. I never want that to happened. I don't remember a time that her and I actually argued. I think we never have...lol well lets keep it that way. Whatever you do don't ever mess with her. I will hunt you down. Okay well Melly I'm gonna end this hack with three words. I love you <3

-Hacked by KatyCatt-x on March 3rd, 2014 at 11:08 pm eastern time-
Hey baby,
I just wanted to take time to say that you're truly my one and only like there is no one id rather be with then you. I look forward to each and everyday just because I know i have a beautiful amazing girl in my life. I care for you so much, its unreal. I want to make you the luckiest girl around. Your're truly my princess and that's how i'm going to treat you. Like a princess.You deserve nothing but the best. I've liked you for such a long time now.. and i'm so happy i got the chance to make you mine. You're so beautiful.. don't let anyone tell you differently because clearly they are blind. I'm so lucky to have you in my life and i realize that. I'd do nothing to hurt you, because it'd be hurting me as well. I adore you babe. <33
From,
Your boyfriend. <3
Hacked by (illestnick)
Taken by illestnick July.30.2013
--------------------------------------------------------------------------------------------------------------------------------------------------------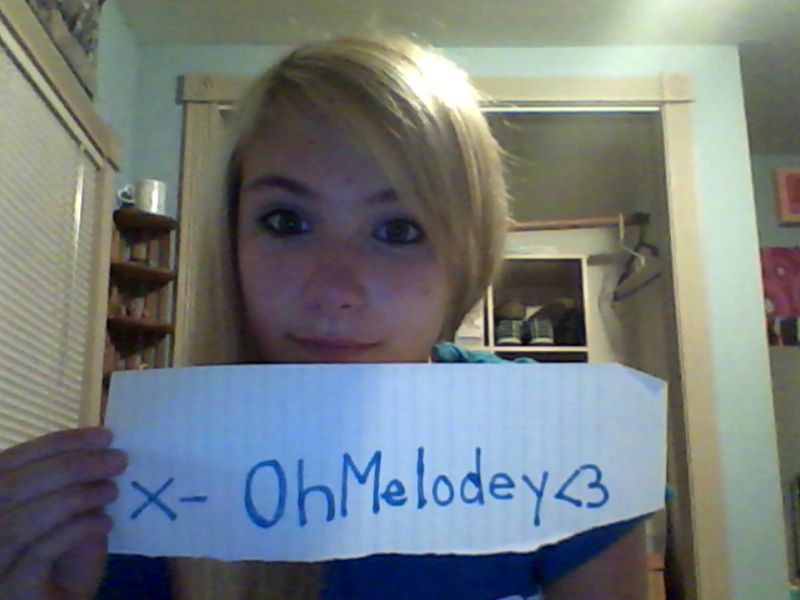 Fansign By (l3itch Im Ninja)
--------------------------------------------------------------------------------------------------------------------------------------------------------