About
There's not really much to say. I'm a twenty-year-old student of the arts, in college currently for graphic design. I am, obviously, a fan of anime, manga and most forms of cartoons and comics. I've got a serious yin for High Fantasy art. I like to write and sing (though weather I'm any good at either of those, I'll leave up to the judgment of the masses), and I can be more than a little hyper.
I occaisionally do avatar art. smile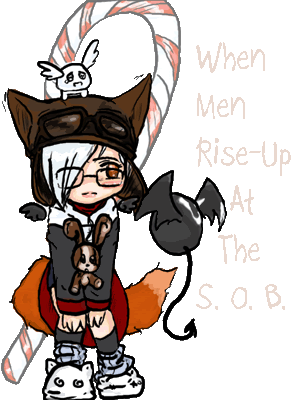 "Only when the space between your hearts is measured in intervals of inexpressible silences will you understand the loneliness of Goodbye. I pray that you will say those words, for they are the sweetest release, a plunge into blissful endings."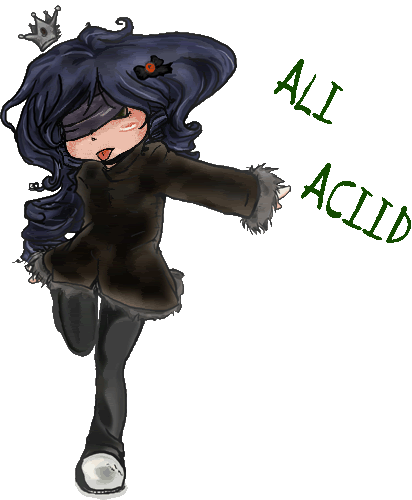 "In the end it all comes down to the difference between who's stronger, doesn't it? Because realizing and acting on the realization, that its over, is just about the hardest thing to do in a relationship. It's why so many people end up 'trapped' in relationships that, to everyone else, just look like a cancerous boil that needs to be removed before it infects and takes over the rest of their lives. But at the same time, being the one to call it quits is painful, especially because you know you're about to hurt the other person too and, despite the fact that you both know deep down that it's the best course to take, no one wants to be the one to do it. Even when not ending just causes everyone involved pain, including the people around you. Knowing that, I tend to be the one to end it, it's just how I am. At least if I end it on my terms, I can do my best by the people (because it's never just you and the partner in a relationship, you both bring all your respective close family and friends into the equation) that are involved, and make sure that no one ends up hurt more than they ought to be.

That said, break-ups still suck balls."
Friends
Viewing 7 of 7 friends
Journal
++~Captain's Log~++
Disturbing but true accounts of the daily going's on in the exciting life of Captian Ysandir of the Starship Athena MII
Multimedia
Signature
Lucifer's N00b #18