About
Me irl:
Visit my awesome-tastic youtube for a sexy fun time!
YogurtArchangel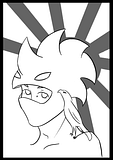 *by lampshaded*
*by purplegnomes*
*both by Aisle of Yew*
*by xX_hamstertears_Xx*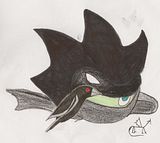 *by Dragon of the Dark Flame*
*by MiniBoBini*

*by keiiii*
Ranked fifth from the top
And thus it was said, that the Yogurt Man too shall owneth his very own MPT page~
Pretty special MPT page, if you ask me
<3
<3
LOTR loves the MPT...
Dark elves suck
Circus fires
MiniBoBini
Dearest Yogurt,
I love you. xD So much. Thank you for that.
Kazilian
And I lubbs my Yogu too.
Ngoc04
I still love you even though we haven't talked in a million years.
DizzyTee
I can't reach. Let me stand on a chair.
emotion_hug
anserine
multiply!
little Yogurts running around
BabyGusty
Yes, my heart never stood a chance against your charm redface
Kovva
I would love to see yogurt do the stuff that guy did in the video i linked

smash his face into a cardboard box table pretending to be a t-rex? yes plz
Saskia Dyre
YogurtArchangel
Saskia Dyre
YogurtArchangel
Saskia Dyre
YogurtArchangel
Saskia Dyre
yogurt monster coming to destroy a town near you.
xd
Does it mean
she's our child?
No it means she was eating apple toddler yogurt and started stamping around in her walker like stitch crushing the fake san fran in lilo and stitch.
xd
lol but it can if you want it to.
3nodding
;-;! I've always wanted an adorable baby to call my own
All the result with none of the work!
whee
LOL, if only more things in life were this easy! XD
Idk it's kinda like adopting one of those little etheopian kids without sending money every month. You get a picture and an update everyonce in awhile and the right to say hey that's my yogurt baby.