About
My Name is Caitie and I live in Watsonville (that's near Santa Cruz, ca). Hanson is the love of my life (yes I'm talking about the MMMBop kids, who are now MMMBop MEN that I want to have lots of sex with.) I love Harry Potter, in my heart I think that my owl is just late and I will get to got Hogwarts one day. I love tattoos, I have 2 and wish I could afford to have all the ones I want. UMMM...I'm still going to Cabrillo (local JC) and I'm sure I will be forever. I have no job at the moment but that should change soon.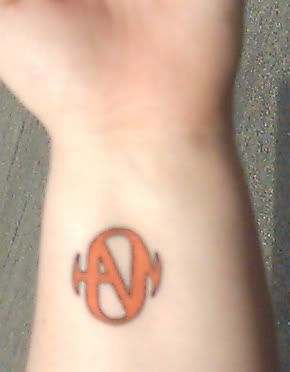 My Tattoos (Churries and the second one spells Hanson, can you see it?)
RAPE?!?!!?
Me and my Hank on my 22 berffday WOO!