About
ಠ_ಠ

Name: Vicky
Age: 25
Height: Short
Weight: Not enough
Hair: Red
Member since: January 14, 2004
Heart-a-Tact
SEE, PEOPLE?! XYLOID IS MAKING PEOPLE c** BUCKETS WITH WORDS. WORDS.
Trainspotter
Xyloid: Being a b***h when no one else has the bawls to.
teenageZOMBIE--x
You have got to be the most annoying person on gaia.
Goosies Moosies
JOIN THE CHRISTIAN ALLIANCE AGAINST STUFF THAT THE CHRISTIAN ALLIANCE DOESN'T LIKE.

TODAY'S BOYCOTTS:

Abortion, Harry Potter, Rosie O'Donell, Euthanasia, Video Games, Comic Books, Witchcraft, Porn, Internet, Divorce, Contraception,
Hookers, Britney Spears (redundant, I know), Boobies, Children's Laughter
,
Frasier, Milk, Tim Hortons, Pencil Cases, Dictionaries, Socks, Genitals, Microsoft, Canaries, Sea Urchins, Mosquito's, Marketing Campaigns, Saunas, London, Geese, Finely Tuned Baby Transmitters, Leeches, Free Cable, Significant Others, Large Plushies, Fish, Mild-Mannered Men, Caves, Larks, Maple Syrup, Canned Beans, Lukewarm Coffee, Paper, Bushes (except one), Einstein, Candy Canes, Lavish Mansions, Water, Greece, Stars, Kanye West, Entrails, Mad Eye Moody, Joy, Scarves, Wooly Mammoths, Beads, Grade Twelve, Bats, Toenails, Sharks, Drawers, Lambs, Windows, Gadflies, Animaniacs, Youtube, Sales, Harpoons, Jam, I have a dream that one day, down in Alabama, with its vicious racists, with its governor having his lips dripping with the words of "interposition" and "nullification" -- one day right there in Alabama little black boys and black girls will be able to join hands with little white boys and white girls as sisters and brothers, Now, I know there are some polls out there saying this man has a 32 percent approval rating. But guys like us, we don't pay attention to the polls. We know that polls are just a collection of statistics that reflect what people are thinking in 'reality.' And reality has a well-known liberal bias. ... Sir, pay no attention to the people who say the glass is half empty, because 32% means it's two-thirds empty. There's still some liquid in that glass, is my point. But I wouldn't drink it. The last third is usually backwash
Tater Tots, Sunglasses, Spongebob, Adult Onset Diabetes, Snow, Chipmunks,
Porridge, Batteries, Digimon, Feraligatr, Noise, Peanut Butter, Happy Dances, Fried Eggs, Teeth, Pants, Legumes, Calendars, Snickers, Wednesdays, Containers, Kittens...
Good_Rejects
Trainspotter
ALSO INTERNET PITY IS IN VIOLATION OF THE REALITY ACT OF 1999. ALL PITY EXPRESSED ON THE INTERNET IS LEGALLY INCLINED TO BE FALSE AND UNPOSESSABLE. THEREFORE, YOUR POST HAS BEEN LOCKED FOR INABILITY TO GRASP REALITY.
THE REALITY ACT OF 1999 IS IN VIOLATION OF THE SERIOUS INTERNET BUSINESS ACT OF 1997.REMOVE YOUR POST OR YOU WILL BE BANNED FROM INTERNETZ.
MonosodiumGlutamate
CHRIST, XYLOID, WHY DO YOU HAVE TO BE SUCH A b***h? I MEAN, GEEZ. SHUT THE ******** UP.
bassmule
There needs to be another holocaust, based around idiot pre-teens.
vero82196
wtf is dat nd no ur not my bf nd i dnt kno how to respond to dat weird a**
Friends
Viewing 12 of 126 friends
Signature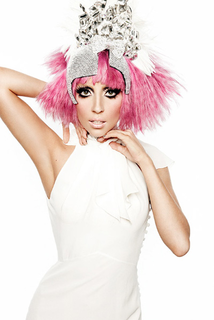 throw some glitter
make it rain

11.18.2006 NEVER FORGET.