my info...
Ok, I'm Timothy, I have no problem announcing my name over the internet, or anything about me for that matter... I'm kinda skater punk, but I can't skate for crap, I can barely rollerblade ;p ok, now for the like:, dislike:, neutral: part...
Like: talking, rping, eating, sleeping, being an angry pacifist( doesn't make sense to me either...), Emotes like this one ;p, ramdomness, pandas, Mizu~, and some otherthings I'm not going to name right now...
Dislikes: alot of things, and I'm not going to name most of them... overly preppy people, a multitude of bright colors, alot of holidays that most people celebrate that are based off old time traditions that most people are appauled by, and stupid people that get wasted on alchohol... and if they get wasted on pot they had better be sharing the cash they get D:<
anyways, today i fully ralized i has a man crush on devin!!!!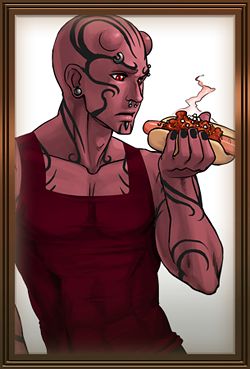 my sweet sweet devin.

I ADOPTED A panda EGG!
Name: fluffy soccerball
Likes: games, meh, mizu~, ramen especially chicken, bammboo, and any weapon he can get his hands on.
Doesnt like: Obscure Silence, spiked cleats, swift kicks to the face.
Age: 12 dayz
meh and devin!!!
by mizu~