About
Yay! I know what to put here now!! First, some backround info: I'm sixteen! It's not as great as everyone said it would be, but I will survive!! Anyhoo, I live in PA (not telling you where in PA), and I love it. It's just a historic state, and that makes me feel so cool, like the state is giving me some coolness. Although I don't consider myself cool in the least...ha.



Likes! Woohoo!


1: cheese! my favorite food!
2: sweets! my second favorite food!
3: coffee! my favorite drinkable thing! (i'm starting to see a pattern here...)
4: Any shade of blue or red
5: Role-playing!! It's the greatest!
6: Music! Couldn't live without it!
7: Anime!!! OMG I LOVE IT!!!!
8: And of course my friends!!



Dislikes! Blech!


1: Snobs
2: Haters (you know who you are!!)
3: Math
4: Bitter things (yucky)
5: Death....it's sad ya know?

Awww! My friends chicken Daisy just died, and it makes me sad! I know none of you knew her, but please pray!!
I adopted two children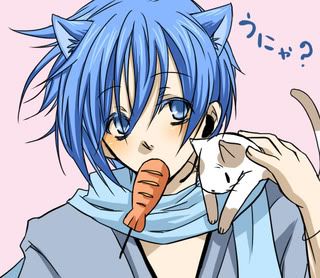 Name:Mark Andrew Yanniello
Age:17
Race: neko
Likes:Fish, his new mommy!, his cat Samson, singing
Dislikes:Sour things, people who make fun of his blue hair, Larry because he makes fun of his hair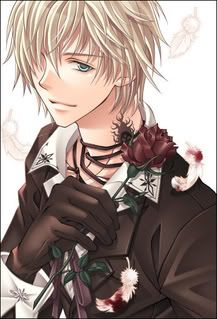 Name:Larry Paul Yanniello
Age: Looks 17, actually 400
Race: vampire
Likes:Blood, his new mommy!, Mark (thinks he's funny), roses
Dislikes:Crosses, holy water, churchs, apples

You Can Adopt One Too
Friends
Viewing 4 of 4 friends