About
I LUV A FLY FELLA who got STYLE LIKE ME...
They ask me all tha time..what is your type? Who is your type? Well Here is a few details for ya.....I love unique guys, stylish guys, guys wit hoodies of course, guys wit colorful bandanas & big, thick gold chains. Guys in bapes, guys in Ed Hardy, Guys wit earings, guys that floss but dont really have to try, Guys who have lots of personality but can also keep ta themselves and lay low, Guys that skateboard, guys that do music, guys that dance, rap or sing, guys that can dress their a** off, guys that are artistic, guys that are smart, guys that make me laugh, guys that are motivated, guys that like to get that money and succeed like me, guys that are sincere and ginuine, guys that love their mothers and their family, guys that are tough but also have a sensitive side that only I get to see....guys that like to have fun and get f*cked up when its time to let go...guys that are romantic and smooth at times..but not with EVERY other girl around them..., guys with charm, guys with wit, guys that can think deeply, guys that can make me think, guys that can be good listeners, an guys that know how to have self control..guys that love God for sure..and totally adore me!! ...ya know truly a guy that is all for me!
......Where would this guy be????..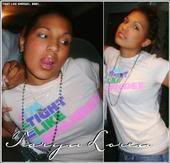 MY BESTIE APRIL
Friends
Viewing 2 of 2 friends

Multimedia