About
She made up her mind, This is how she will fall I just hope..

My names Greta
Im 22 i like stuff
I like to meet new people.
I hate it when people judge me befor they get to know me.
I like comments.
My friends mean the world to me without i dont know where i would be.
My parents find it hard to control me.
I love hanging out with my friends
Scarlett,Zac,Holly,Brooke,Nooshi,Winney,Page,Julia,Steve(Love you guys).
And YES i have RED hair and if you cant accept that thats your problem i dont live to please you.
I have myspace and facebook
http://www.myspace.com/lady_g123
http://www.facebook.com/greta.paine.5
Buy me anything from my wish list and ill love u forever
Item List:
Summoning Tome
Nitemare Parasol
Demonbow
Young Mrs. Claus' Garter
Shadow Spirit
Pora Ice, Napora
Pora Ice (on my head) 2nd gen.
Pandy Pack
MoMo the Monkey
Morgana's Gloves
Mochi the Puppy
Lovebird Plush
Little Black Bat
Gwee the Dragon
Sparkling Eyes Clown Makeup
Goti Clips
Gold Hoop Earrings
Ghost Cape
Demonic Pendant
Demonic Anklets
Demonic Anklets
Demonic Anklets
CoCo Kitty Plushie
Chain Wallet
Chyaku Norisu Scarf
Celebrity Date
Blacklight Gloves
Black Orchid Brooch
Gothic Veil
Demonic Anklets
Black Web Strap Shoes
Black Web Stockings
Beat Slim Black Shoes
Guitar of Demona
Angelbow
Gothic Veil
Gothic Veil
Mini Angel Wings
Aquatica
Total Value: 22,252,160 Gold
[Item Information]
Item List:
Prism Butterfly Mantilla
Pandy Pack
Western Zodiac
Hermes' Moon 2nd gen
Imperial Queen
Jack's Bat Clip
Imperial Queen
Hermes' Moon
Fausto's Bottle 3rd gen.
Fausto's Bottle
Biancamella
Mini Nitemare Wings
Black Fur-Trimmed Underwear
Black Fur-Trimmed Bra
... He'll remember i gave him everything, i gave it all
Friends
Viewing 12 of 126 friends
Journal
my thorts and avis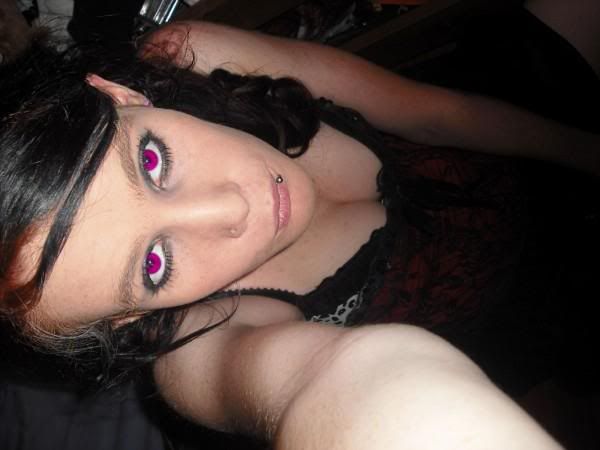 what im thinking at the time help compleat all these dream avis
Multimedia
Signature
[img:165c60b903]http://i140.photobucket.com/albums/r21/XxatergxX/icon059.gif[/img:165c60b903]