About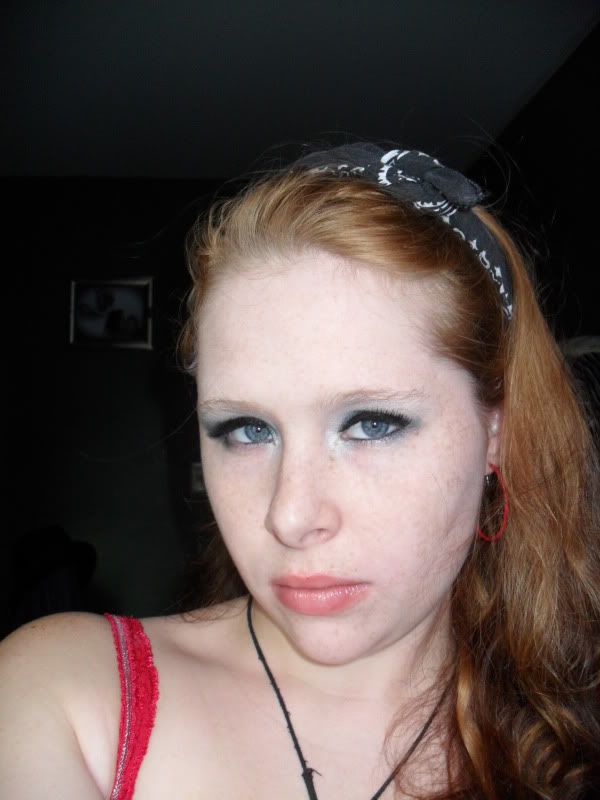 ^Me^
^My Babies^
AVI ART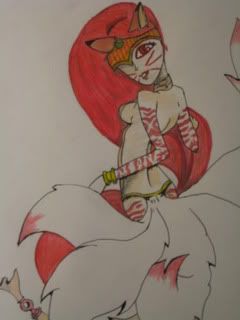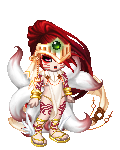 BY ME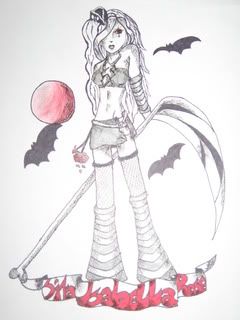 BY ME
dark_innocents
BY ME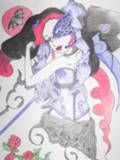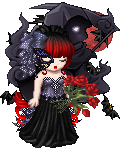 BY ME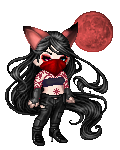 BY ME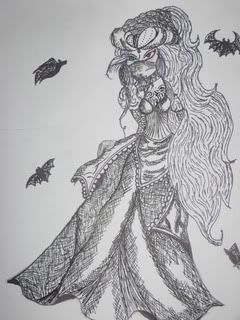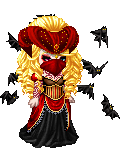 BY ME
BY ME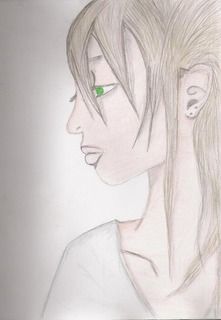 BY ME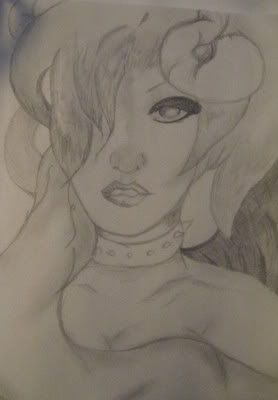 BY ME
Name- Heather Sifford
Nickname- Red
Location- PL
Sex- Female
Birthplace- Andrews AFB, Maryland
Birthday- January 23, 1989
Sign- Aquarius
Single or Taken- Taken
Righty or Lefty?- Ambidextrous
Screenname- xXWicked_BeautyXx
Height- 5'2
Shoe size- 7 1/2
Hair Color- regular blonde, currently light blonde,
red, black
Eye Color- blue
Braces? not anymore
Piercings? three in my ear, tongue, nose ring
Where do you shop? Hot topic, spencers, pacsun, journey
What do you usually wear? corsets, black, red, punky goth, anything sexy, or comfortable
What kind of shoes do you wear? boots
Do your wear make-up everyday? just my eyes dark and heavy
How many pairs of shoes do u own? five or six
Favorite kind of music? Rock
Least favorite? country
Last CD you bought? Lady Gaga
Whats in your CD player right now? my mix
Where is you favorite place to be? my room
Whats your favorite animal? wolf
Favorite food? speghetti
Favorite day of the year? Halloween
Favorite candy? White Chocolate
Are you a virgin? No
What time do you go to sleep? I am a night owl so late
Do you have any pets? a gold fish, a cat, and a guinea pig
Do you have any bad habits? I bite my nails
Can you sing? Second Saprano
Is there anything you regret? Yes
Do you think life has been good so far? It's ok, wish I wasn't single
Do you sleep with stuffed animals? I have several from skelanimals, to nightmare before christmas
Are you/Have you been in love? Nope
Have you ever talked on the phone all night? Nope I dont like talking on the
phone
Did you ever have a dream come true? Not Yet
Do you believe in Santa/Easter bunny? No
Do you believe in Love at first sight? Thought I did
Who knows the most about you? My mother
Are you loud? Depends on the surroundings
Do you often embarass yourself? All the time it makes things fun
Do you have out with ppl who embarass themselves or you? Nope
Have you ever said 'I Love You' and meant it? Only to my family
Future Daughters name? Isabella Rose....
Future Sons name? Aiden Alexander...
Do you have siblings? Older sister, younger brother
OPPOSITE SEX
Do you consider love a mistake? Nope that's how I was born
What do you find to be romantic? just me and him at home having a romantic dinner
What do you look for in a girl/guy? tan, tone body, black hair, lip ring, tattoos, piercings, bad boy on the outside, good boy in the inside
Best physical feature? eyes
Best hair color? black
Best eye color? brown
Best height? just a tad bit taller
Best personality feature? He likes me for who I am
Do you get jealous easily? Yes
Whats a turn-on? a guy who bites or scratches
Whats a turn-off? men who have bigger boobs and lover handles
then me
What is the worst thing about the opp. sex? the don't have emotion
Are you shallow? just a little
Would u ever commit yourself 100% to someone? Yes
Would you ever use someone? sometimes
Have you ever got cheated on? Yes