XxIM_NO_FaKexX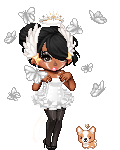 About
" My name is Alex..
There are 10 things you will LOVE about me is that i am the most down to earth HONEST person you will ever meet.
The 10 things are... you tell me?
Oyh i was born in Jamaica live in the UK England and is currently in the USA new jersey.y"
If you want to know MORE ask..
DARLING, Comment me (づ。◕‿‿◕。)づ
Friends
Viewing 12 of 709 friends
Multimedia
Signature
[img:d5f6d0bf91]http://i671.photobucket.com/albums/vv80/alexantara/myAvatar.jpg[/img:d5f6d0bf91]