About
Well here, enjoy
The names Tiffany dont forget it
smile
Im old enough so no, baby boys.
Im a hip hop coreographer.
I play softball and Guitar.
I've been told im funny.
I guess im attractive, whatever.
I love the beach and outside.
I like motorcross and bmx.
If you mess with me; i mess with you
Mess with me friends i GARANTEE i will find you
smile
My favorite food is basically anything yummy.
My Simple saying is:you only live life once so live it:
The girl below, ? That be meh
smile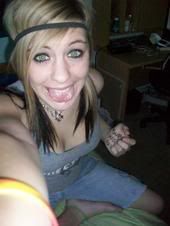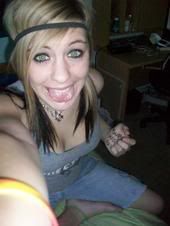 Friends
Viewing 12 of 65 friends
Journal
My journal!
yo
Hey my name is Tiffany or .k.c.(kool cat) as everyone calls me! I like motorcross,skating on my skate board and dancing with friends! I like a guy names jacob,i like guys that are: funny, sweet, and caring ect. I aslo love japan! i luv anime!
Multimedia
Signature
Its contagious