About

Fynch <3 ukuleles.
honey, we could burn this city down.<3

I'm Zoe. I'm 15 years old. I watch a lot of movies and eat a lot of food.
And on the eighth day, God created Ben, Naoh, Chase and Berkii. And all way good. <3
"And all I know is when I move away
My heart will stay in this midwestern state."
I was born and raised in Minnesota. It's where my heart is. ******** other people opinions on it. O:< !!
[23:11] whatsername1324: <33!!
[23:11] inufan0408: MY WISH CAME TRUE!
Mizzy is the Mikey Way to my Gerard Way. She's the coolest girl, ever. I love her like she loves Harry Potter.
<33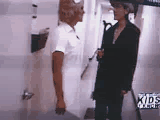 Friends
Viewing 12 of 24 friends
Journal
notes from the past.
fragment ideas and too many pronouns.
Multimedia
Signature
[give me therapy, i'm a walking travesty.][/size:a182898871]
[img:a182898871]http://i70.photobucket.com/albums/i118/princess_of_cows/icon-1.jpg[/img:a182898871][img:a182898871]http://i70.photobucket.com/albums/i118/princess_of_cows/icons/city.png[/img:a182898871][/align:a182898871][/color:a182898871]