About
Dark like the Rainbow
An eerie fog hung over the tiny town, obscuring the moon from the villagers' views. There wasn't much of the moon to see in the first place, for only a small sliver lit the otherwise dark sky. No lights were visible within the houses. All was quiet; too quiet...

A tiny movement came from behind the town's only store, a flash of rainbow, but so fast that none of the few people who roamed the streets noticed. A woman clad in black with a small rainbow star on her hat and belt peeked out from around the stone building. She squinted her eyes, glancing from left to right, and agilely leaped onto the roof of the building. She tapped the glass skylight with her finger, then took a glass cutter from within her garb and sliced a hole in the glass that was large enough to fit through. Placing the glass cutter back within her clothes, she grabbed a rope instead and tied it to a pipe on the roof. Soon, she leaped from the rope and landed upon her feet within the store.

But right when her feet touched the ground, the lights flickered on. A man stood before her, clutching a nightstick in his immense fist. "Who are you?" he inquired, a little condescendingly.

The woman tossed her head back, baring her pearly white teeth at the man. "I am swift like a coursing river, mysterious as the moon, and dark like the rainbow. I am your worse nightmare. I am the Nachoz Queen, ruler of the universe! RAWR!" And with that, she kicked the man, knocking him back against the door, and ran behind the counter, grabbing the nachoz machine. She leaped out of the skylight, the nachoz machine clutched in her arms, and disappeared into the darkness...like the rainbow.


A Story by Mrs Butterzworth
Welll ummm...

My name is Susan and I am 17. At school im kinda the quiet person which i most certainly am NOT!! I'm just tired.. simple as that.

My favorite colors are purple and black, cuz they're damn sexy! ;]

My most favorite video games ever is Kingdom Hearts 1 and 2, Left 4 Dead, and occasionally Bayonetta lol. I usually like playing these video games with my boyfriendd, or having him help me, as well. blaugh

You wanna know wut songs i listen to?? Then how 'bout u try looking at my playlist? ;P

My favorite food: pretty much anything that looks good
So-duhh: Dr. Pepper
Not So-duhh: Snapple's Lemon Black Tea, Ovaltine
Fave Artists: Escape the Fate, Basshunter, Ke$ha, and a few others! :]
Well That's all you need to know about me.. i think..?

But now I shall post random stuff! biggrin
An Ode to Tacoz! By my friend Butterz!! biggrin

"a pale hand reaches out...

it wants tacos

tacos are oh so smexy

rain pours down from the heavens

the hand waits...

for tacos

tacos...

with salsa...

spicy salsa mrgreen "

annnd another poem.. ABOUT ME!! biggrin

made by fantabulous friend.. puddin taterz [or butterz]!
SUSIE, OUR SUPREME RULER! A mighty roar echoes throughout the plain, and the Earth groans in pain, the p***y attitude clearly too much to bear. But the supreme ruler turns, silencing the Earth with a glare. She lets out a mirthless laugh at some unknown joke, only understood by one awesome bloke. Lil' Puddin' Taterz chuckles and shoves some nachoz Susie's way, saying, "What an awesome way to end this crazy day!" Susie merely grins, all the nachoz now crammed back in her cheeks, and Puddin' cracks up into a fit of laughter that would likely last for weeks.
[sorry it got all slapped together when i purtified it on tektek! >.<]
MOST RECENT AVI ART!!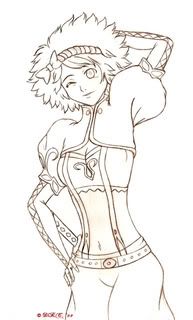 Dream Avi(s)!! [<3 = one i am working on]


Friends
Viewing 12 of 12 friends
Multimedia
Signature

[img:9c567b31aa]http://i262.photobucket.com/albums/ii108/susie_q93/rawr.gif[/img:9c567b31aa]
[img:9c567b31aa]http://i262.photobucket.com/albums/ii108/susie_q93/barfingcloud.gif[/img:9c567b31aa]
[/align:9c567b31aa]