About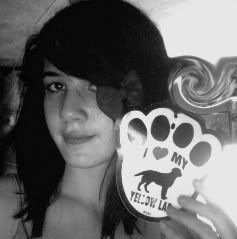 This Is Me.^^^^^^^^^^^^^^^^^^^^^^^^This Is Thee Most Up To Date Picture Possible(Taken September23,2009)
Look Don't Kill Your Self For A Stupid Girl Like Me. I'm Worth~less && A Waste Of Time. I Always Seem To Screw EveryThing Up. && I Think People Would Actually Miss You. So The One That Really Needs To Die Is Me. I Shouldn't Have Even Met You. Sorry For Wasteing Time That You'll Never Get Back. I Guess This Is Final. So Read The Black && White CareFully I'm Still inlove with Him Because He Cared About Me. When I Was Hurt. When I Was Sad. && When I Felt Like Killing MySelf. So I'm Sorry I'm inlove With My Best Friend.
(I Was Called A Whore Because I'm Inlove With My Best Friend. He's The World To Me & He's The Only Thing I Live For. So Dont Judge People)
Hi...Here's Some Info AboutMe.
Name: Bree Adrian
Age: 13
Birthday: 12/27
Grade: 7th
Hair Color: Black
Eye Color: Brown.
Height: 5'6
Family: Kristina,Melody,Hayley,Caylee,Hannah & Brooke.
Friends
Viewing 12 of 22 friends
Journal
Breanna's Journal.
This Is The Property Of Breanna Adrian.
This Is The Property Of Breanna Adrian.
Multimedia
Signature
Someone Asked Me If I Would Miss You If You Died; I Just Closed My Eyes && Walked Away && Whispered I Would Die From The Pain Of Not Seeing You.