About

Well then.. Let's see here.
My username is xXAlone in DarknessXx .
Call me Alone, or Darkness or whatever you can think of.

I've got a few things to say for myself.:
-I'm straight. Or I can be bi. I don't really know. I can be both. Some of my friends say that the guy I love is gay, even if it isn't true. But if they keep insisting on that, I'll just turn bi 'cause if a guy is gay, that means he's a girl right? So that must mean I'm in love with a girl.
-I hate the word "emo". Don't get me wrong, though. I have been called an "emo" before, & I have a couple of friends who have been labeled as "emo" as well. But be reasonable, "emo" isn't even a word. It's just short for emotional. & I don't like it when people think you're not a person anymore just because you are an "emo". Also, I don't like people who try so hard to be "emo". Be your own person.
-I love anime, also manga. Both are great.
-I hate Sasuke pairings, ALL of them. I hate SasuSaku, SasuIno, or those horrible & disgusting yaoi parings. Sasuke is my favorite anime character, & I can't stand it when people insult him, when they don't have a right to. I mean, he has had a terrible past, you can't blame him for his attitude now.
-Sorry if I was kind of harsh in my descriptions, it's what I feel, & sorry if I have offended anyone here.
That's it, I guess. hope you people leave some comments, or maybe even donate to me.

``````````````````````````````````````````````````````


Friends
Viewing 12 of 62 friends
Journal
+xxXXXConfessionsXXXxx+
Well, I just plan to write about the things in life... I'll write anything at all, actually..I can be very random. So..I don't know...I'll write about music, anime..anything....
Multimedia
Signature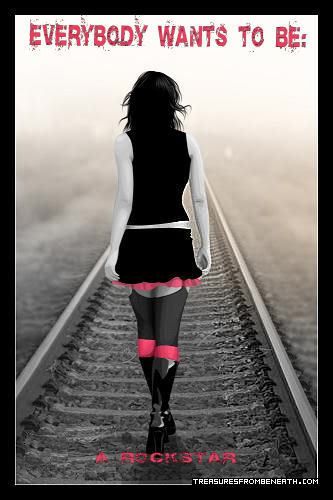 'Cause we all just wanna be real

ROCKSTARS.