Rosalyn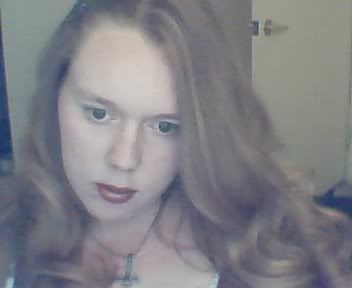 A little bit about me, I am old enough to vote and buy cigs and beer. In real life I love karaoke, my work and lounging at home. Occasionally I will disappear in a casino trying to hit the lottery lol jk. I know I will never be a millionaire but its nice to dream. Most of the time at home at work I spend my time rping here on gaia. I have three brothers and a sister, three nieces and two nephews. I have lost count on how many cousins I have, both parents are still alive but I do not live with them but I have a great relationship with them. I live in California and lovin it.
I love to RP in Medieval Fantasies and things of that nature, I do groups and 1x1 rp's. I am a literate rper and love others who are creative and semi chaotic in their story lines lmao. If you want me to rp with you just send me a message.. I do not give out messenger nor do I rp outside of gaia, so if you plan on asking me that in the future, please dont.
A white man said,
"Colored people are not allowed here."
The black man turned around and stood up.
He then said:
"Listen sir....when I was born I was BLACK "
"When I grew up I was BLACK, "
"When I'm sick I'm BLACK, "
"When I go in the sun I'm BLACK, "
"When I'm cold I'm BLACK, "
"When I die I'll be BLACK."
"But you sir."
"When you are born you're PINK"
. "When you grow up you're WHITE, "
"When you're sick, you're GREEN, "
"When you go in the sun you turn RED, "
"When you're cold you turn BLUE, "
"And when you die you turn PURPLE. "
And you have the nerve to call me colored?"
The black man then sat back down and the white man walked away...