About










When I Met You My Heart Went Knock Knock, Now Them Butterflies In My Stomache Won't Stop Stop.<3
Hey, if you wanted to know a bit about me, your deffinately in the right place ! I will tell you a bit about me, but if you want to know the more detailed stuff comment or pm me
smile
My name is Kayla, im 14 years old and my birthday is March 19, 1995. I never thought i'd be able to say this, but for once in my life everything is going right. I have the most amazing friends and family.
Briana
is deffinately my bestie. I'm totally in love with the song One Time by Justin Bieber
smile
! Yeah, I like Hannah Montana, so
sue me !
Im just that cool. I would love to get my tounge and bellybutton pierced, i actually am getting my bellybutton pierced soon, but my mother said no to the tounge, because apparantly it gives the impression you like to give blowjobs, because tounge rings " INCREASE THE SENSITIVITY. " Hahha.
If you want my cell number you pm me and if i trust you enough i will give it to you and you can text me
smile
I love to text. Thats pretty much all i have to say for now, i just wanna say thankyou to all my friends that have helped me be who i am today, i love you guys ! <3
Some Pictures Of Me.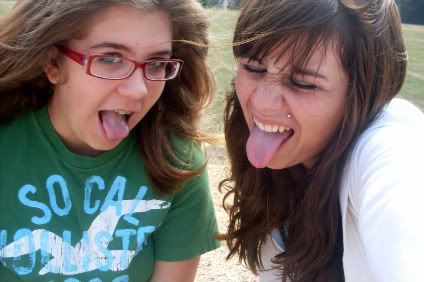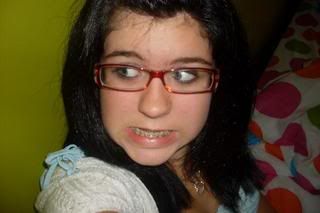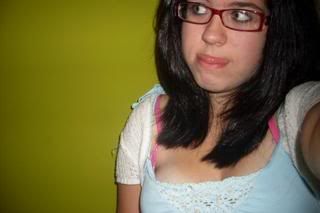 Things i love<3
- books
- food
- music
- rock band
- my friends
- my pets
- sour candies
- bubbles!
- my wardrode o:
- meatloaf
Things i hate</3
- crunchy cookies
- crispy bacon
- chocolate
- sharks
- spiders
- purple
- chinese food
- overly gorgous girls
- the dark
My Very Best Friends:
- Briana
- Dessa
- Kaylee
- Haylee
- Marissa
- Amy
I Love Them
smile
You Should Be Jealous Of Them, They're Amazing.
My favorite songs are:
- Summer Girl- Stereos
- One Time- Justin Bieber
- The One- Hannah Montana
- Time After Time ( Remix )- Cyndi Lauper Ft. Lil' Jon
Lala, my profile (; Comment me ookay ?