About
I am the Shadow of the Kiseragi clan. Tis not much to know about me. I have existed on gaia since 2005. I am a kitty lover, am watched over by my brothers, and try not to get myself in too much trouble. I play video games, my two favorites right now being the Samurai Warriors/Warriors Orochi Series and the Dragon Age Series. From the first series my favorite character is my hero, Motochika Chosokabe. From Dragon Age it's a three way tie between the sarcastic Anders, Alistair, and Zevryn.
Likes:
-Kind/Sensitive people who aren't afraid to be themselves
-Video Games/The internet
-Drawing, and writing stories/poetry
-Being free and creative
-Neko boys/Vampires
Hates:
-People who are cruel for no reason
-Beggars/Annoyances
-Being called cute or adorable
I fear only two things, being eaten by a plant and zombies.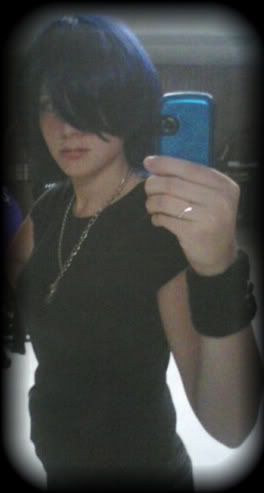 Donations Welcome, Beggars Declined.