About
[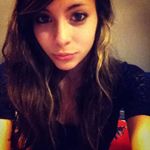 Hi I'm
Cierra.
twitter.com/CierraCupcake
I'm female.
I'm
23
.
I live in
New Jersey
.
I love random comments and making new friends =]
Wanna know more pm me ;p
Amaziing People <333
Monica(Fairytale Lies)- We're like Alex and Jack, Craig and Max, Bill and Tom... shall I go on ? Ahaha. ily my biff for lifeeee<333 You better be cause well you helped me achieve something I thought I'd never achieve on 10.20.09. And since then you have helped me achieve so much more. I love you<3
Charlotte(xhikari)- Okay so this girl is such a loser, but I love her anway. <33 :]] Haha Fridays at your house <33
Someone I can share my issues with (:
I proclaim myself over these issues.
Chloe(LoveEqualsOrange)- 10.30.08 was an amazing day (:<3
I wish we could go back in time.
I'm glad I had that experience and it will always be a good memory. That really was one of the best days of my lifee. Thanks for being there with me ily (:
Heather(Koizo)- Haha omg I love you so much you have no idea. Even though you are so far away I feel like you're one of the people who gets me the most. <33333
Thank You For Donating <33
Fairytale Lies- 3k
heart
heart
xhikari- 45k, pandy pack, fire flower, snow witch, Grace of Aphrodite
heart
heart
heart
eek
Lil-Harlem-Boricua- Korora, White Bun-Bun Plushie
heart
heart
CerebralVacancy-2k, Blue Sweetheart Teddy
heart
heart
Koizo-5k
heart
heart
AVI ART <3
[
x
] [
x
] [
x
] [
x
] [
x
]
[
x
] [
x
] [
x
]
Friends
Viewing 12 of 78 friends
Multimedia