About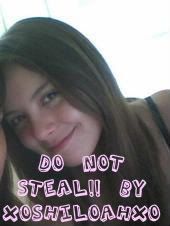 hi..

my name is Shiloah, you can call me Shilly for short... ;D

i hate people who are so plastic and ironic and i can see it

from the way they send comments..


i love shopping...!! woohoo!


I'm from NY.. NY rockz!


I love Joe Jonas he is so Hawt!! (OMG)


I hate people who tries so hard to be someone they're not! XD


I hate people who who makes mistakes and don't try to make up for it

I'm SMEXY... lol ;P


I love girly things... i'm a FASHIONISTA...


If you wanna be my friend be yourself b***h!


I'm a b***h(BABE IN TOTAL CONTROL of HERSELF)


b***h isn't a bad word!! LD


LMFAO... XD


see yah around!
Friends
Viewing 7 of 7 friends
Multimedia