Momomi~..Why are our
names up there?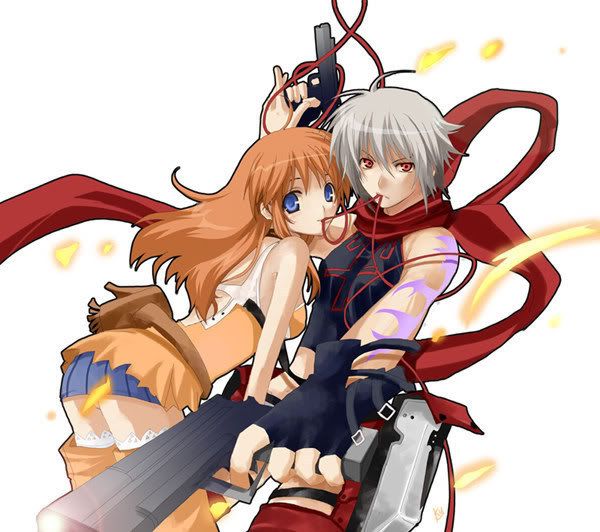 The thing that you really need
is something that you can't catch,
even if you chase after it.
It's something you had if
yourself since the begining.
Human kind cannot gain anything
without first giving something in
return.
To obtain something of equal value
must be lost.
That is alchemy's first law of
equivalent exchange.

Not for me,
Not for you,
But for us.

Rather, I want to
disappear myself.

An endless game of hide and seek.
I want to be caught quickly,
Because I'm...
...before your very eyes.

Even if this body turns to ash,
I'll never leave you.

That is not dead,
which can eternal lie
And with strange eons,
even death may die

It's all over. But somehow...
it left me without a sense of finality...

If only I can do it over,
just one more time.

So what have I really accomplished?
Where did I come from, and where am I going?
How long is eternity?
Who am I...really?

What kind of life awaits me...?
I'm not sure, but maybe that's the way it should be.
The future is what...what all of us...make it.

All those people in my memory...
What happened to them, in all the lives they lived?
But I'm going to believe they all had a good life.
And myself, I'm going to to start living a new life.
Free of regrets

Nothing amazing ever
happens here.
Everything's ordinary
The white steam that billows out everyday at the same time.
It looked to me smoke
That is signaled by some kind of omen.
Smoke that spreads out and covers everything

So...I already have one in the grave.

On a helpless but pretty night,
Soothing, comforting,and prosper on the islands,
Surrounded by the lively and bright fields of heaven.
As I at this moment,
To make this promise to join like twins like a string of brass
Winds grab hold of us.
I at this moment and for eternity with the winds of the red soul
As I make this promise
And bind my soul to your's.

Life is something transient,
and you shouldn't toy with it.

If I can be with you,
I won't hesitate to
sell my soul to the devil.