About
Here's my current dream avvies, which are all INSANELY expensive:
Navi the Fairy (Legend of Zelda: Ocarina of Time)
Anyone feel like donating 1.4 mil? 8D
What I need:
Unicorn (98.7k)
Pixie (x's 3, 110.3k each)
Fallen Wish
Masquerade (x's 2)
Angelic Lace (104.5k)
Exclamation Mark Mood Bubble Accessory (x's 5, 9.3k each)
Mona the Platypus (441.5k)
Siren Song (440k)
Fairy Wings (40k)
Sally Acorn (Sonic the Hedgehog)
What I need:
Embarrassed Mood Bubble (40k)
Masquerade
Loving Heart Mood Bubble
Labu Necklace
Diapered Egg (294.2k)
Sonic Black Knight Buddy (1.5k)
Red Wulf Tail (760g)
Blue Wrinkled Vest (626g)
Tomo's Basket (524.9k)
Blue Traveller Boots (1.7k)
Superior Form (83.2k)
heart
Celebi cosplays to come.
heart
First off, to those people who may be upset, thinking I "stole" their cosplay in some way, let me disclaim and point out a few things:
1. I start from scratch on Tektek, on ALL my avvys, and sift through hundreds of pages of items. In fact, I even go out of my way to avoid using several items sometimes because I remember seeing them on other cosplayers and want to avoid conflict.
2. We're cosplaying the same thing. The point of cosplaying is trying to look as much like the original as you can. Of course some of us are going to be similar.
3. Gaia doesn't offer much item diversity when it comes to cosplaying, usually.
So I'm not going to say something as ridiculous or hateful as "Don't f***ing steal my cosplay", because you have the right to cosplay whatever you want and make it look however you want. However, I would encourage you to build your own from Tektek, because if you do you will most likely find you like a different look, or types of items I haven't included at all, and you will feel much more accomplished when you actually achieve your goal.
heart
Remember, donators are forever luved!
whee
Donators so far, like, ever ever EVER in the history of my Gaian existance:
Chazz nii-san
Yami_Bakura
kiatza
DJ9-Volt
Mystik_Rain
avesterooski1111
(click on their names to go to their profiles)
~
~
~
~
~
~
~
~
~
~
~
~
~
~
~
~
~
~
~
~
~
~
~
~
~
~
~
~
~
~
~
~*~If You Have Ever Pushed a Door When It Said 'Pull', Copy And Paste this To Your Profile/Sig~*~
If you truly believe in Jesus Christ, then Paste this in your profile.
If you don't believe in Jesus Christ, then just ignore this...thanks.
In the Bible, Jesus says,"If you deny me before man, I will deny you before my Father in Heaven"
~
~
~
~
~
~
~
~
~
~
~
~
~
~
~
~
~
~
~
~
~
~
~
~
~
~
~
~
~
~
~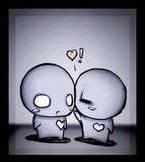 heart Save the world... Spread the love heart