About
"I have in my hands the means and in my heart, the will."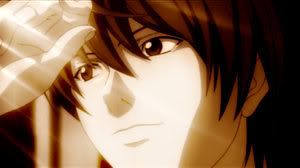 I am Light Yagami, and for the last time, I am not Kira; the username is actually deceiving.
I am a university student majoring in the law department.
There would be a time where I would agree with Kira's actions... however, as I am developing in this world, I've come to see that not only is he eliminating the 'bad guys', he is corrupt in doing so. He is a murderer.

I currently am working under my father and with Ryuuzaki to find out who this criminal mastermind is... I sure hope to find him soon. Of course all of the things we've accomplished so far couldn't have been achieved without the help of Misa and the rest of the gang...
The strange thing is the fact that I don't even remember how Misa and I have met...
Irritably enough, she's always clinging to me... I'm just wondering what I may have done to get her... to be like this...
She herself doesn't know either.
There seems to be a lot of gaps in my memory... but I don't mind. As long as I can catch Kira alongside Ryuuzaki and my father, I'll be fine.

Avatar Arts.
By: Eruukun. heart
By: Insomniac Ryuuzaki heart
By Insomniac Ryuuzaki heart
Friends
Viewing 12 of 18 friends
Multimedia
Signature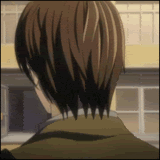 Who wouldn't take this chance?