this is me ^-^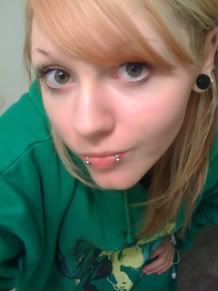 ]
Haiii! im Amanda... but you can call me the green fairy.
im 18 and i have been a member of the Gaia Community for, almost 5 years now
im fun, easygoing, helpful, and all around awesome
when im not on Gaia, i like to draw, play video games, read, and "play" outside
i've wanted to be a tatto artist since i was 8 years old, and am currently training to do just that
i was married on April 28, 2010, to my wonderful husband, [[http://www.gaiaonline.com/profiles/4012176/|Daniel]].
who is a Pharmacy Technician in the U.S. Navy
he will be home in October, YAAAAY!
ehhhneeeeway, if you're new to gaia, or even if you're not, and have any questions, or just wanna say hi, feel free to send me a pm
and asking for handouts isn't a question >_<