Friends
Viewing 12 of 17 friends
Journal
Cloud's Life Record's.
In this journal, I shall keep records of where I go and what I fight. In addition, I will keep a record of the types of monsters I destroyed. I hope this helps anyone who is interested in my life. I am Cloud Strife, and this is my story.
Signature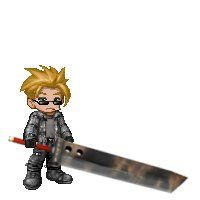 Sephiroth will perish!